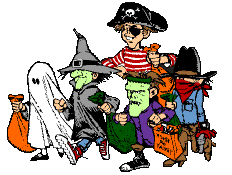 MOOSE LODGE 472
Children's Halloween Party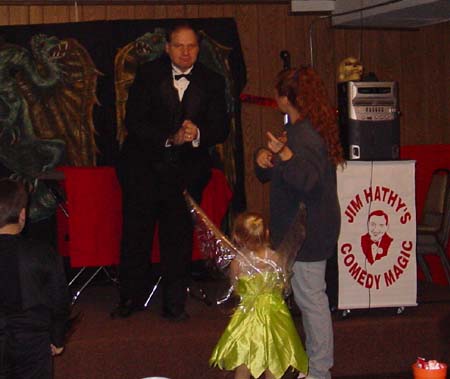 Mr. Hathy has a gift for everyone to take home.....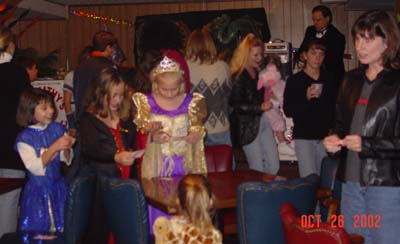 It's time to eat....
Hot Dogs, Chips, Cookies & pop.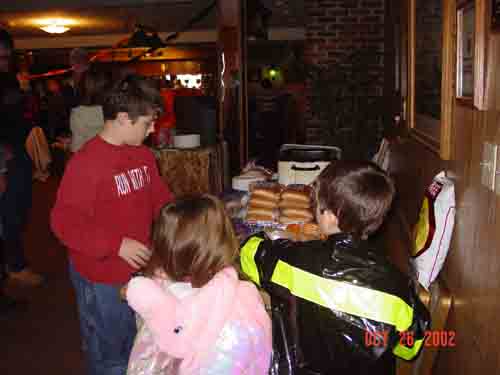 The PARADE upstairs......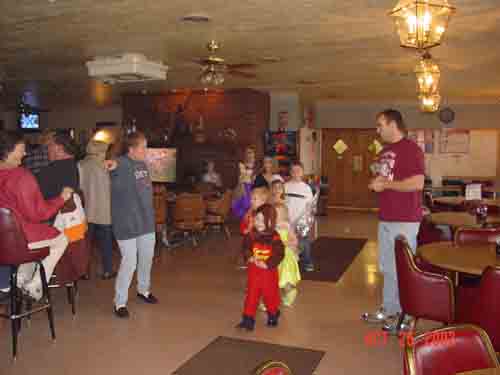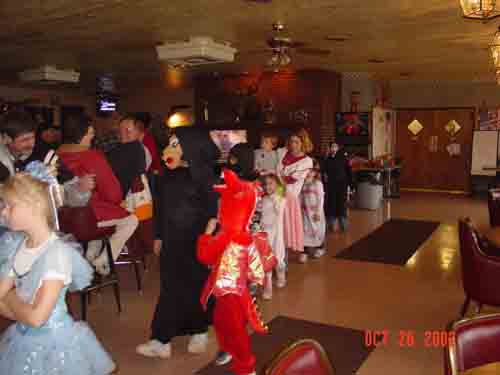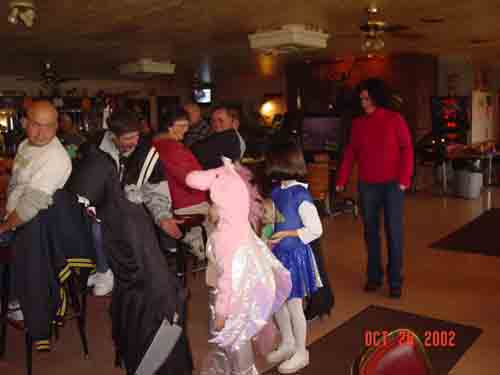 The Children get back downstairs in time to finish their muchies and get ready to go home....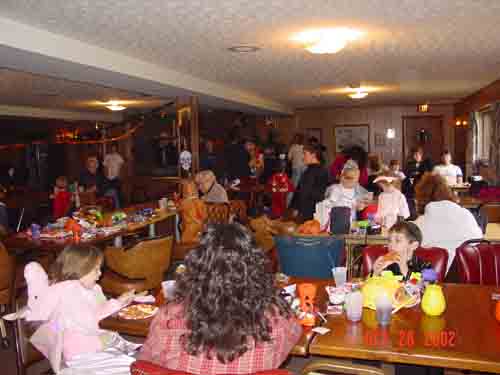 A GREAT TIME WAS HAD BY ALL
and we thank you again, Pat & Nickey for making our children and grandchildren smile.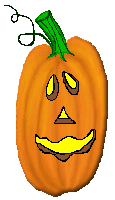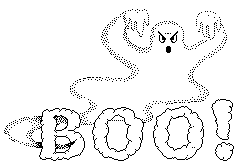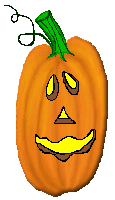 WOTM86 Copyright 2002 - Web Page created by Sharon Wick
Updated 2002