OUR LODGE
Located at 280 Park Avenue on the Corner of Park Avenue and Broad Street overlooking Beautiful Lake Erie.
INSIDE OUR LODGE
UPSTAIRS
PICTURES COMING SOON
DOWNSTAIRS
The downstairs bar area is open every Friday night and is also where we have karaoke. The bar itself seats about 20 and there are lots of tables and chairs and also our Big Screen T.V. We have a stage for the entertainment and a dance floor. The dances we have held here since we moved have been a big success.
We also rent this room out for privates parties.
Below are pictures from different angles to get a better idea of what the area is like.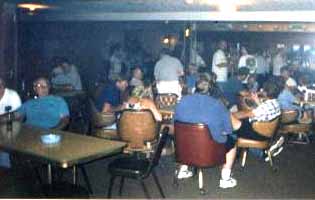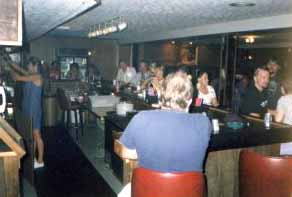 THE DECK
The Deck is located off of the Upstairs bar area. You can watch the ore boats come and go, and It is so beautiful out there I can't even begin to explain it. We have watched so many storms come in across the lake and that is just out of this world. I was there late one night when a storm came thru and it was real dark outside and Nickey turned all the lights down real low and watching the lightning go across the sky was the most amazing site I have ever seen. I have seen a full horeshoe shaped rainbow that was so colorful and beautiful. I have watched kids jump their bikes off ramps into the lake (what a site that was....one boy lost his bike in the water and it took them about 10 minutes to find it). We watched the 4th of July fireworks off the deck this year and that was also such a site. There are many chairs and tables on the deck, with Budweiser and Bud Light umbrellas to keep the sun off of you if you choose. Theres also a few Captain Chairs that are really nice for sitting and just looking at the lake. We have an Octagon Bar on the deck that is open on Friday night and the weekends (weather permitting).
This is the bar on the deck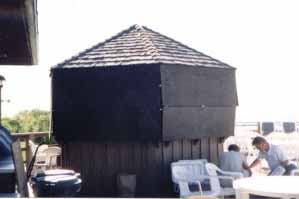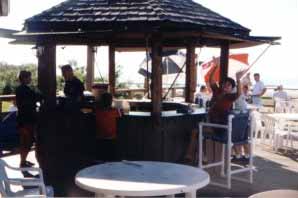 This is what you can see off of the deck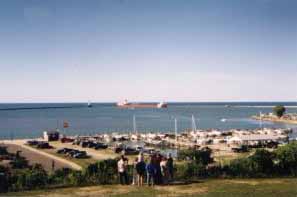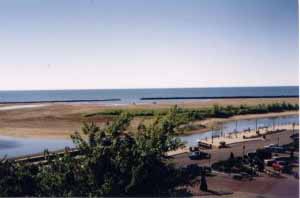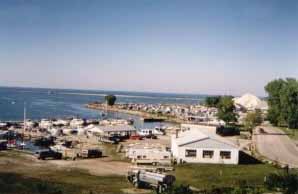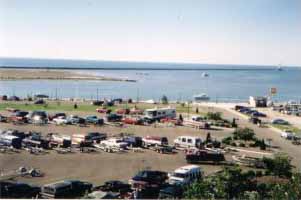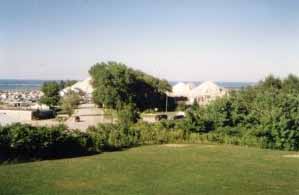 This is the deck itself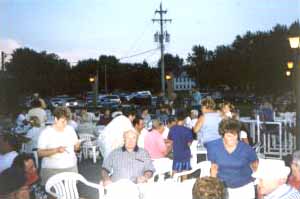 And this is the beautiful rainbow I caught off the deck. Such amazing sites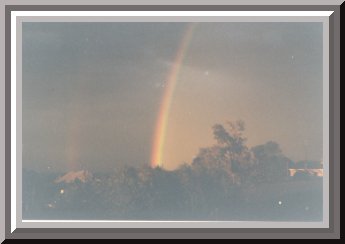 This Web Page created by Sharon Wick 2002